The Newer Volcanics Province is the most recent phase of volcanic activity in Australia with an age of over 4 million years.
While many of our volcanoes are considered extinct, the Mount Gambier (Blue Lake) volcano is still considered active!
Local Aboriginal people witnessed some of the eruptions, naming them 'Willum-a-weenth' (place of fire).
Volcanoes map of the Newer Volcanics Province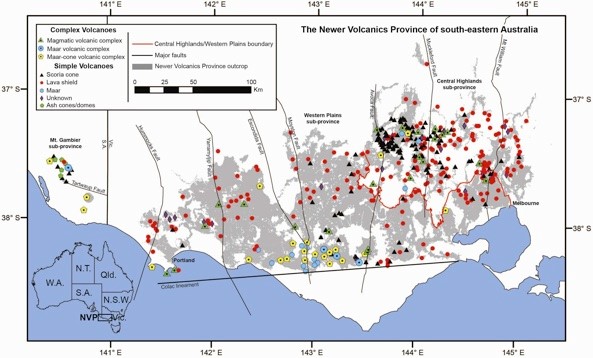 Start your journey here
Nestled at the foot of Mount Rouse, the Penshurst Volcanoes Discovery Centre is your jumping point for volcanic discovery in the Victorian Western District.