Yatmerone Reserve

(Hutton's Dam)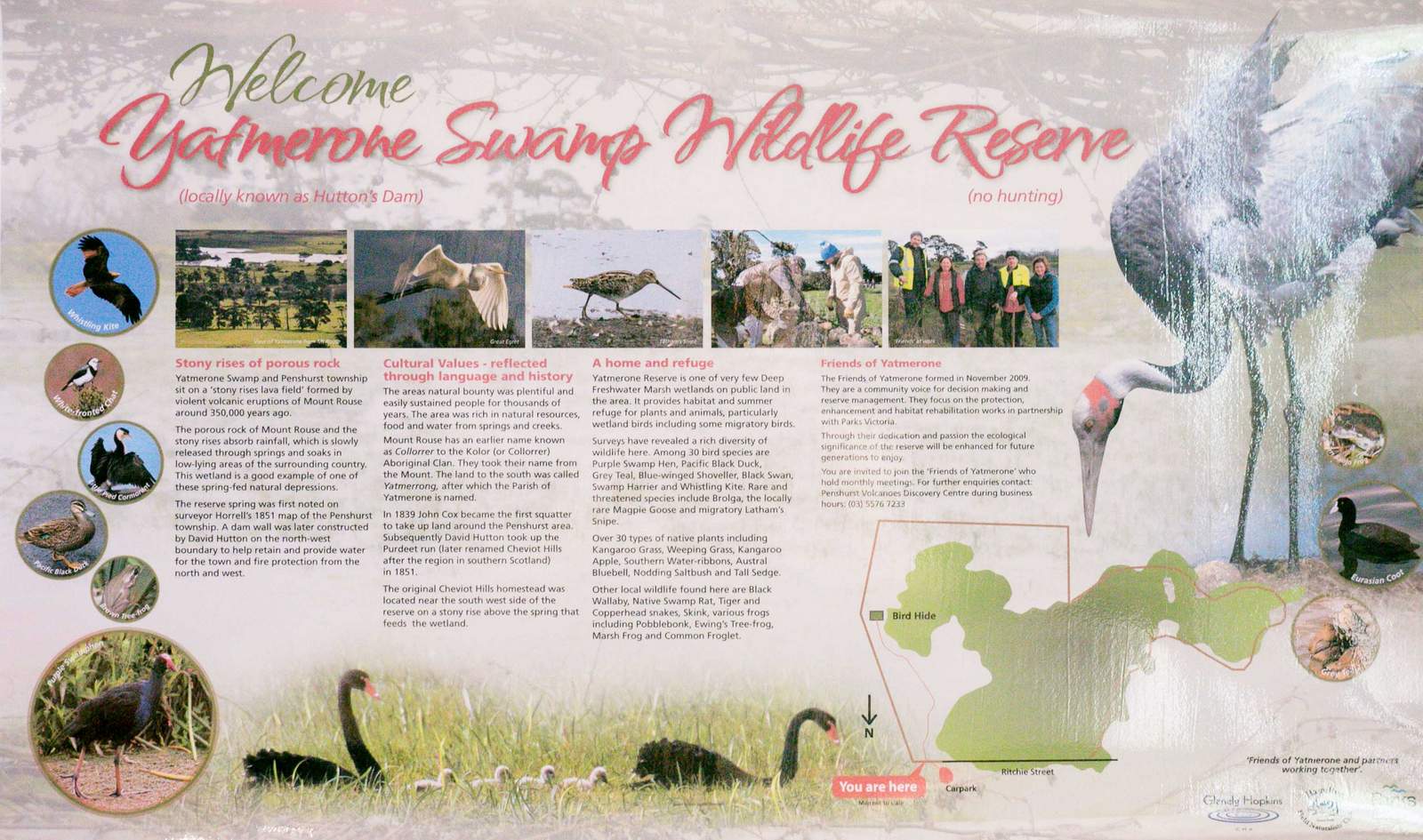 Click image for a larger view.
Yatmerone Wildlife Reserve is situated on the western perimeter of the Penshurst township.
It is approximately 13 hectares, Crown Land and managed by Parks Victoria. The reserve is designated a Nature Conservation Reserve – Wildlife Reserve (no hunting) and reserved for the purpose of 'Management of Wildlife' under the Crown Lands Reserve Act.